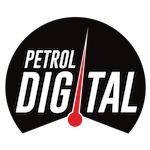 Petrol Digital is a digital advertising agency that specialises in Facebook, Instagram and LinkedIn Advertising.
At Petrol Digital we don't try to beat the algorithms, we work with them. With an above board and transparent approach, we advertise using best practises and standards, ensuring the safety of your accounts.
We sit with you and understand your business and your goals, ensuring that we create a Facebook and Instagram strategy that is right for you and your clientele, enabling you to be comfortable with Facebook and it's business generating ability.
We use proven methods to achieve your goals of your campaign, in conjunction with support from Facebook's account managers to ensure your campaigns are effective.